What's happening in Bristol?

Here you'll find Bristol news and upcoming community events. If you'd like to submit information for this page, please call Christina Peck at 819-647-5555 or contact her by e-mail
The launch of Bristol's new web site leads the news items. As Bristol continues to grow and change, its new web site will become a helpful 'communications tool' - keeping residents and visitors informed of our news, events, and municipal affairs.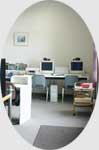 The Bristol Library now has two computers which are available to the public. This was made possible through a grant from the Bill & Melinda Gates Foundation. There is one (1) English-dedicated and one (1) French-dedicated, both have internet access.
They are available during regular office hours: Monday to Friday - 8:30 to 4:00 and also during regular library hours: Tuesday and Thursday from 7:00 p.m. to 8:30 p.m. and Saturday morning from 10:00 a.m. to 11:30 a.m. This will allow many of Bristol's residents the opportunity to have use of a computer.