WELCOME to the Municipality of Bristol!
Public Notice
Amalgamation Study
Public consultations and information sessions
Joint Municipal Information Session -
Our Views on Amalgamation
Wednesday, May 22nd
Tickets go on sale April 15th
Limited to 150 guests
---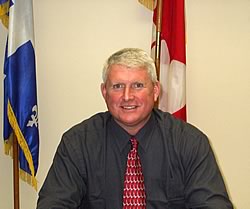 Brent Orr, Mayor
The Council of the Municipality of Bristol welcomes you to our web site.
Please take a moment and explore all the opportunities and adventures that await you in the heart of the Pontiac!.
"Bristol has always been one of the best kept secrets."
Bristol has always been one of the best kept secrets. But as with everything in life, the time has come for us to share the beauty, opportunities, and quality of life that all the citizens of Bristol have come to know and enjoy.
Please take a few moments to look around our web site to get to know more about some of Bristol's administrative services, history, businesses, and its tremendous culture and recreation.
There will be a lot of news and upcoming announcements added to the site as summer unfolds. Please visit the Bristol web site often for important information regarding municipal affairs that you, your fellow residents, and returning vacationers will want to know about.
And if you're thinking of visiting Bristol soon, remember - we're a lot closer than you think!
Sincerely,
The Council